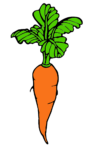 Our folklore, our identity!
You start with the rabbits or it's been a long time and you've forgotten everything,
it's your duty to learn the following and to create new content.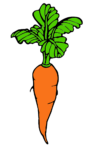 And for our latin lovers :
Our Hymn: the Carrot's Call
---
Caaaaaaaaarroooottt (bis)
Come the day and come the hour
Come the power and the glory
We have come to answer
Our carrot's call
Let's unite at the arcades of Triumph
Chorus
Flyyyyyiiiinnng Raaaaaaabiiits
Together standing tall
Shoulder to shoulder
We'll answer the carrot's call
From the deep mines of Borinage
From the rugged hills of Ardennes
From the see of De Panne
And Knokke-le-Zoute
From the ten proud provinces of Belgium
Chorus
Outspread wings
And fast as fury
Our ears flap right into our faces
We will fly, until
We can fly no more
One thing's damn sure we will catch that carrot
Chorus
Chorus
We'll answer the carrot's call
Here is your new favorite playlist. We've even transcribed the lyrics for you.
---
Quand les Lapins
Quuaaaand leees laaaapins sont montés sur le terrain,
C'est tout le stade qui tape dans ses mains.
On fait la fête jusqu'au petit matin,
Allez les gars, on reprend ce refrain.
Laaaaa laaa laaaaala la la la la la la la,
---
Chaud boulette
Chaauud, chaud boulette
Chaud, chaud, chaud, chaud boulette
Si tu es chaud boulette, moi je suis chaud boulette
Chaaauuud, chaud boulette
Chaud, chaud, chaud, chaud boulette
Si tu es chaud boulette, moi je suis chaud boulette