Dear Ultimate friends!
We are proud to announce the third edition will take place from Friday evening the 24th of August till Sunday afternoon, 26th of August.

If you know us, the Flying Rabbits Ultimate Frisbee Club, and what we do best, you already know what to expect. We won't let you down. And that's a promise!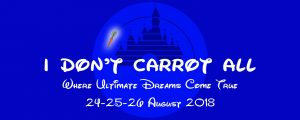 Interested? Want more informations?
All the infos are already available on the tournament's page!
Want to get excited? Have a look to our aftermovies!
2017 :
2016 :